Food and Friends @ Five
Nick Buettner (vice president of product at Blue Zones LLC) will share the history of Blue Zones and how communities and campuses across the US are taking lessons learned from the world's longest-lived populations to transform environments so healthy choices become easier. You'll discover how changes like these may take hold at WVU to make the campus a healthier, happier place.
Stay for Food and Friends @ Five to enjoy refreshments and healthy snacks while having the opportunity to network with other change makers and talk with the expert staff of Blue Zones Project.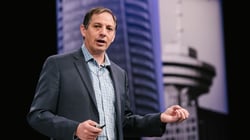 Wednesday, November 14th
5:00 pm - 7:00 pm
The Erickson Alumni Center
One Alumni Drive, Morgantown, WV 26506